Published date

Topic

Geodetic
Early Open Services are available for applications that do not need Safety Of Life certification. 
The Southern Positioning Augmentation Network (SouthPAN) is a satellite-based augmentation system that provides positioning and navigation services for users in Australia and New Zealand.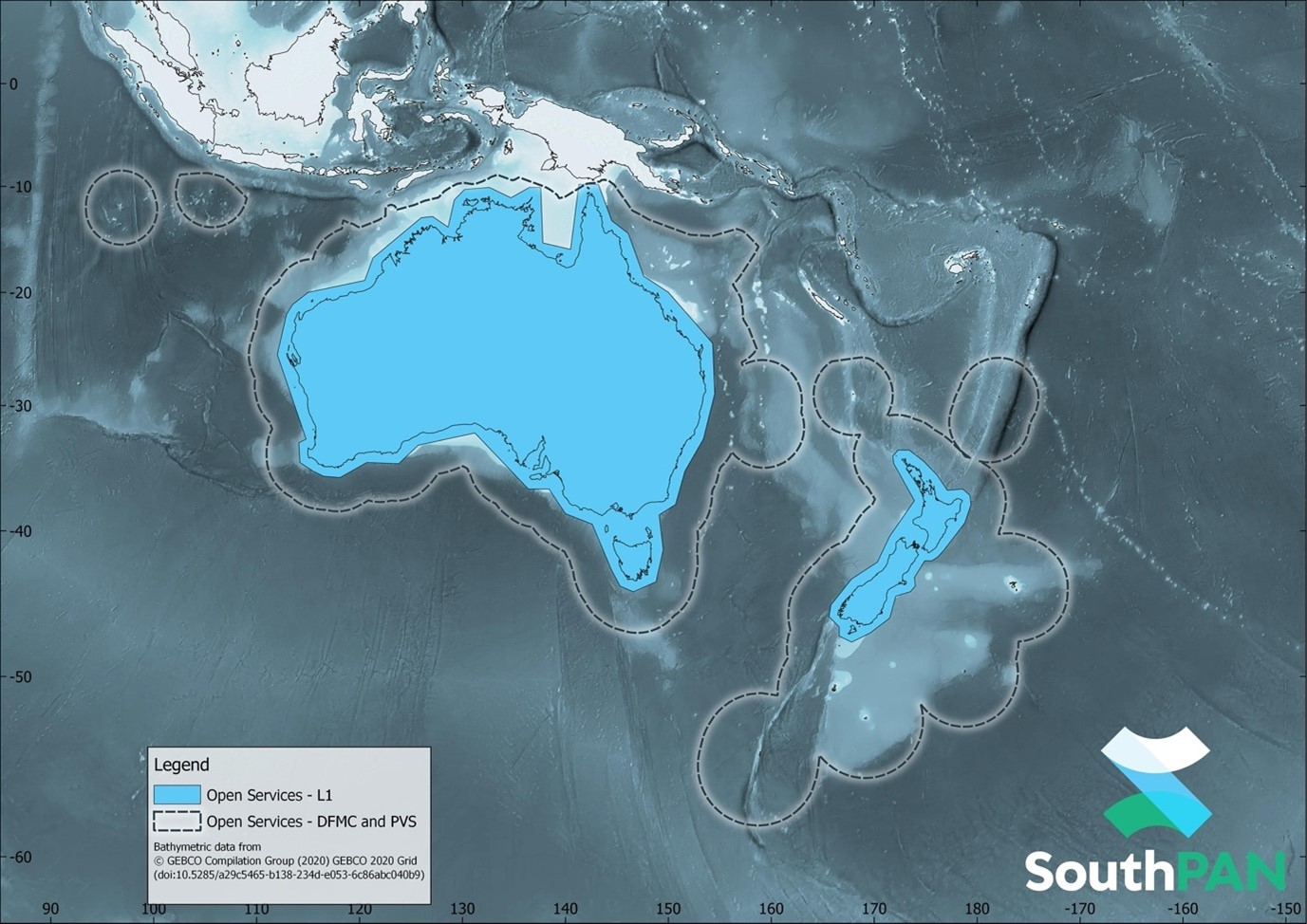 SouthPAN early services use existing satellite and ground infrastructure and can be used for applications where Safety of Life certification isn't needed.
SouthPAN Early Open Services will initially include three signals:
L1 SBAS delivered on the L1 frequency 

DFMC SBAS delivered on the L5 frequency 
PPP delivered on the L5 frequency 
Many commercially available GNSS receivers can track and process L1 SBAS transmissions. A smaller range of receivers on the market track L5 as well, which will increase as this technology becomes widely adopted.  
We will add additional capability as we bring new ground stations and satellites online over the next five years. 
SouthPAN is a partnership between Toitū Te Whenua LINZ and Geoscience Australia under the Australia New Zealand Science, Research, and Innovation Cooperation Agreement. 
Media contact